FFA members will be selling mums between now and September 28. Here are the color options below. They are $15 each. Please reach out to an FFA member if they don't find you first for sales or contact Mrs. Thornley at
tthornley@chilhowee.k12.mo.us
Thank you for supporting your local FFA!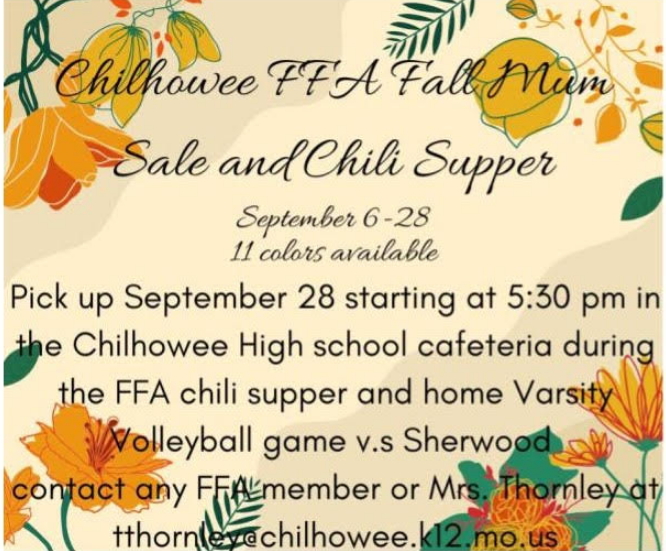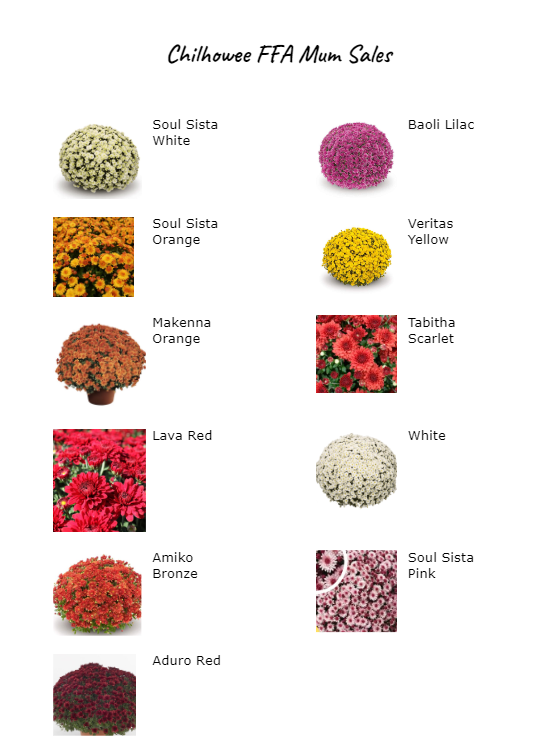 Let's wear red for the Chief's season opener tomorrow, Thursday, September 7th.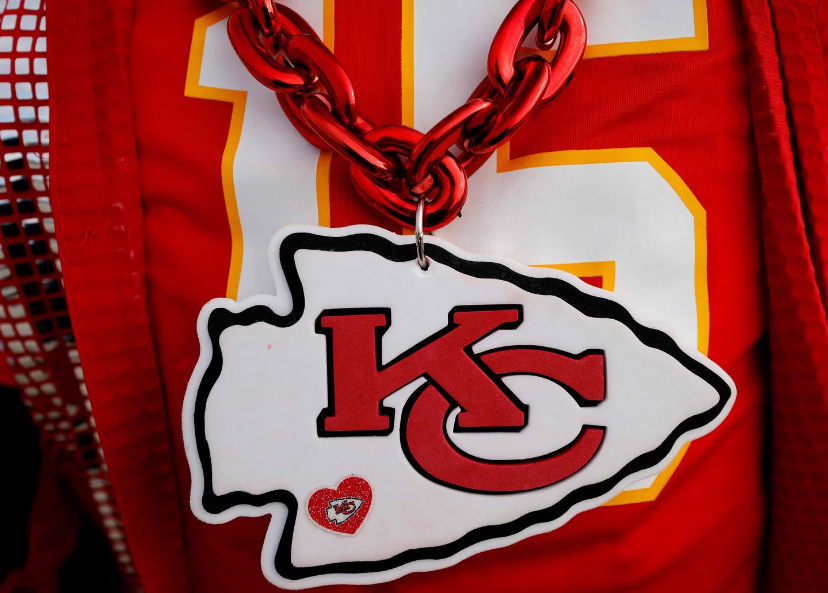 Chilhowee Indian Athletics schedule for Sept 5th, something for everyone! 🥎🏐👟🏈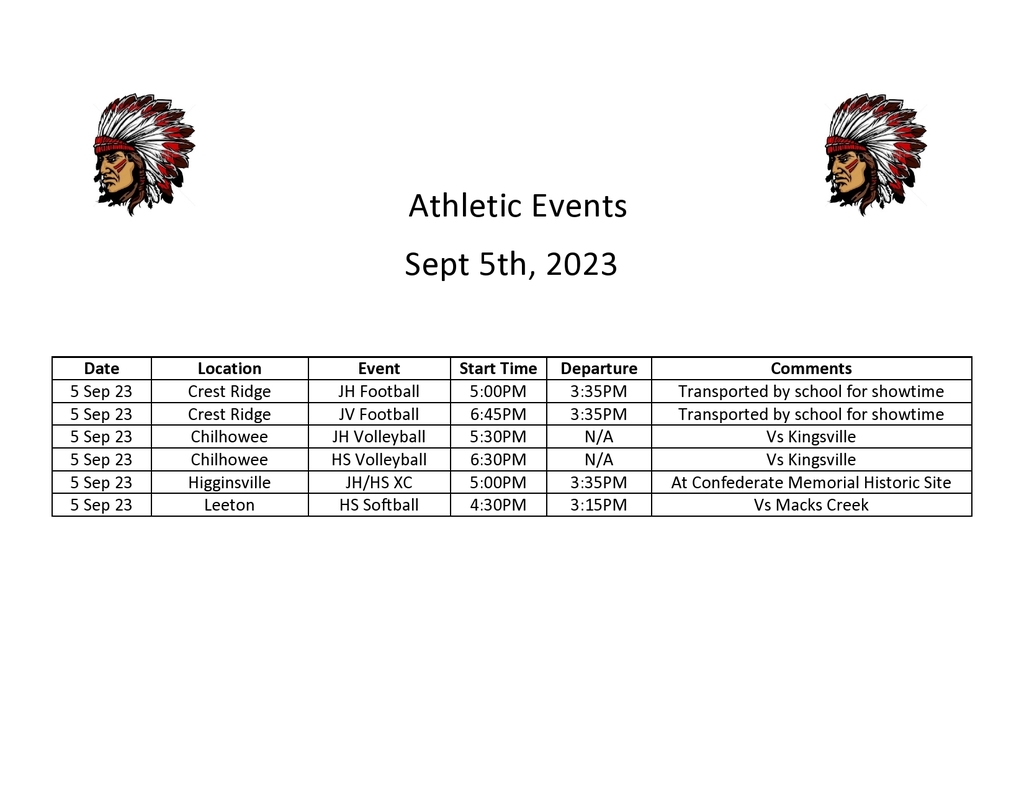 Crest Ridge will have JH and Varsity football practices on Monday, Sept 4th, from 4:00PM-6:00PM. As a reminder, because school is not in session, parents must arrange for transportation to and from practice for this instance.

Thank you for all that participated in the Track and Field 5K Fun Run today! We had 13 participants. Congratulations to Aaron Wirsig for the first place finish! Job well done!

Since we get out of school early today. Football parents are responsible for getting their kids to and from Crest Ridge for practice and the varsity away game bus departure today. Here is Crest Ridge's plan : JH practice : 3:30-4:20 Varsity showtime: 3:30, bus departs Crest Ridge at 4:30.

Varsity Volleyball and Softball hit the road today. Good luck ladies! Bring home the wins!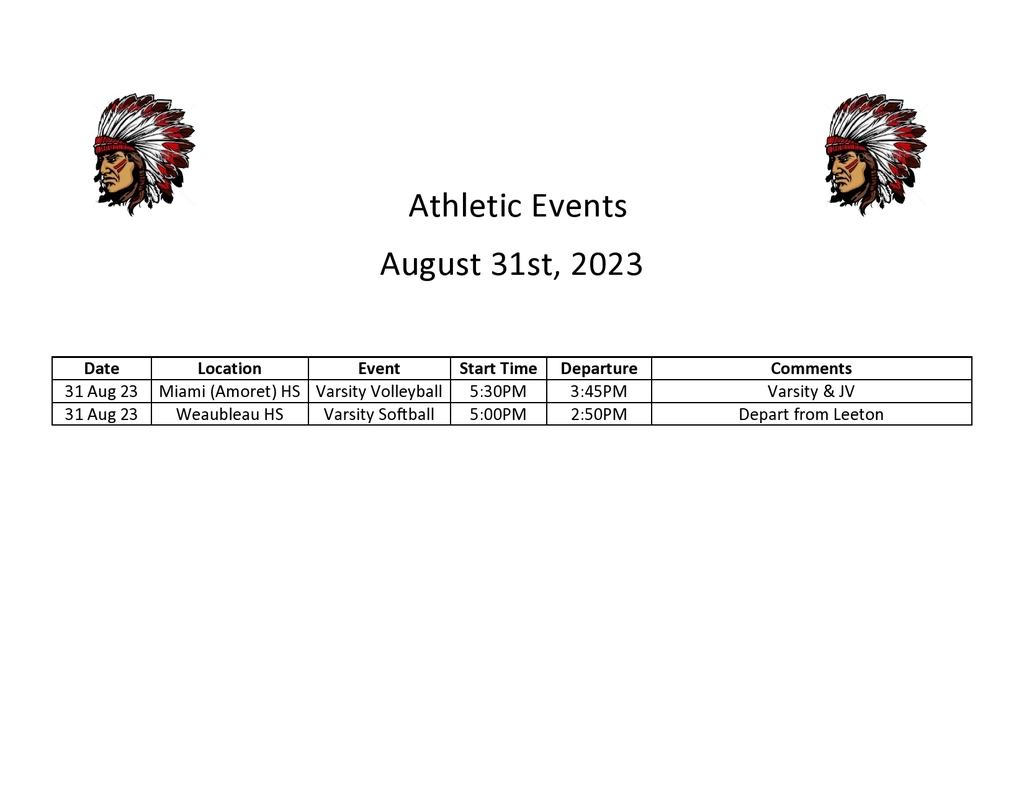 Yesterday when we were doing updates to PowerSchool a glitch occured. Some parents received an email that their child had been removed from PowerSchool, please ignore that email.

🥎 Home Varsity Softball at Leeton. Norborne vs Leeton w/ Chilhowee, 5:00PM start. Players will be transported to Leeton right after dismissal for a 4:00PM showtime.

🏐 Home Varsity Match tonight! Northwest Hughesville vs Chilhowee, 5:30PM start. No JV, Varsity only.

Our first ever cross country meet for the Chilhowee Indians was at Clinton today. It was a rainy, Saturday morning for the runners and fans. Awesome job, Maddie Grant! We are so proud of you.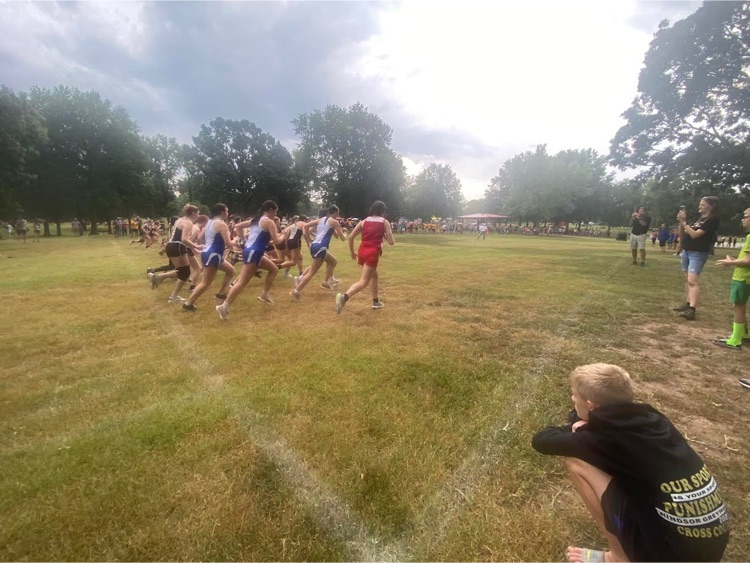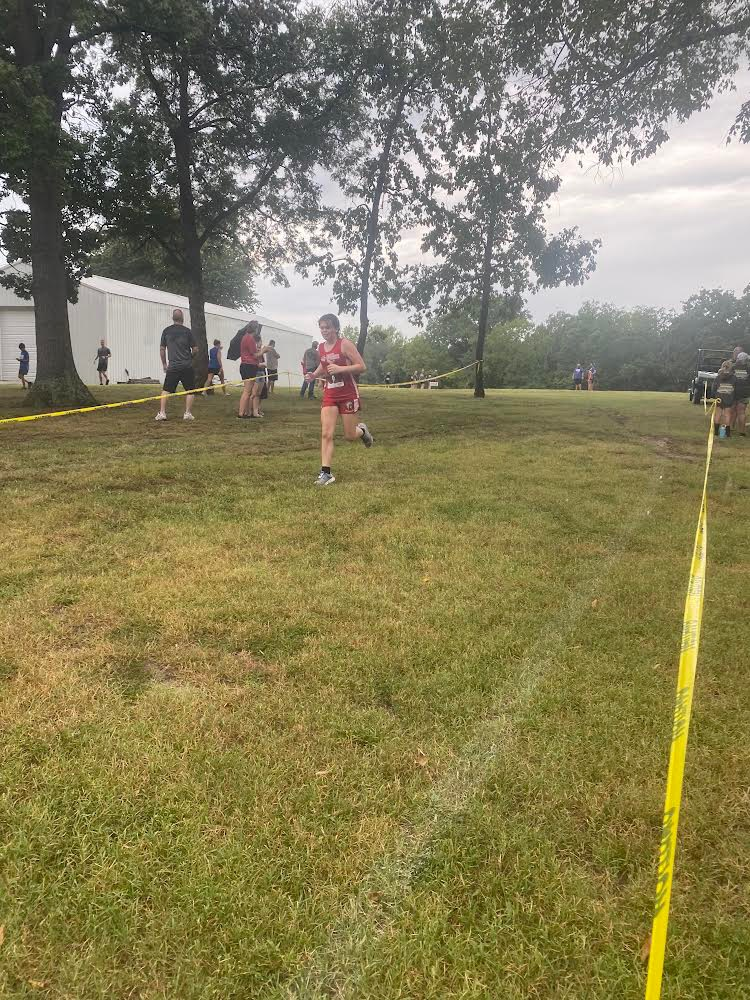 School is in session on Monday, August 28th. We will see all students on Monday. Also, Friday, September 1st is an early dismissal at 12:45 for the Chilhowee Fair weekend. Hope everyone has a great weekend.
Look at how well the Kindergarten, first grade and second grade have lined up after lunch today after of only a week of practice! Great job boys and girls!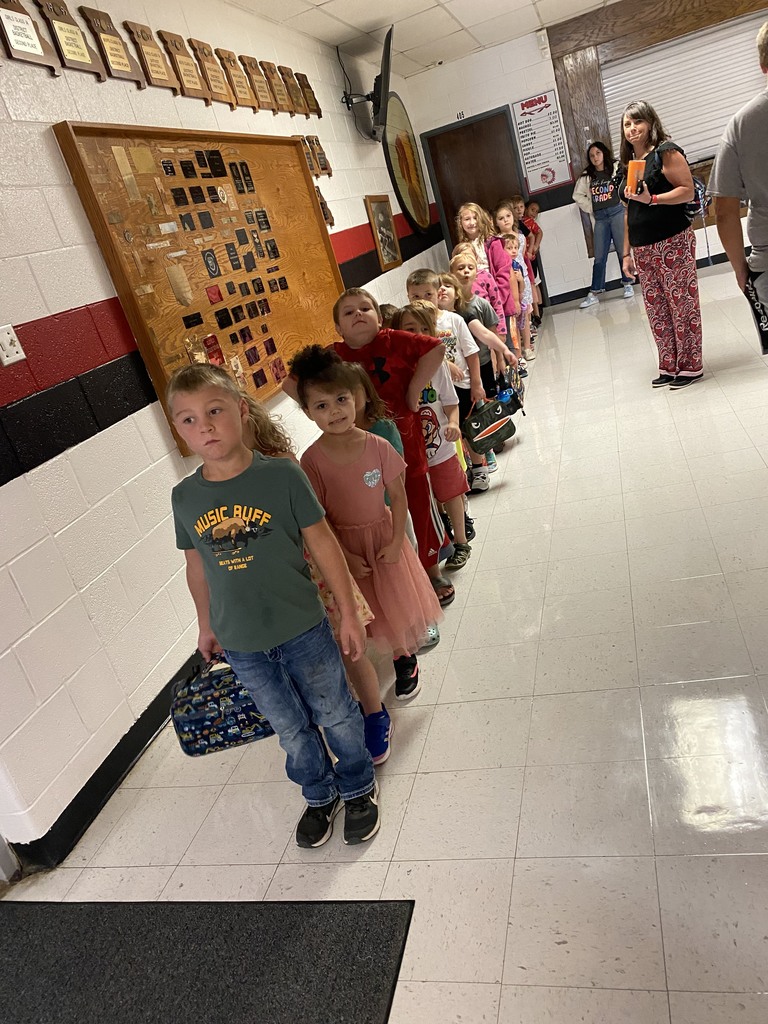 🏈🥎🏐👟 Friday and Saturday Athletics are busy! See image for details and start times. Let's go Indians!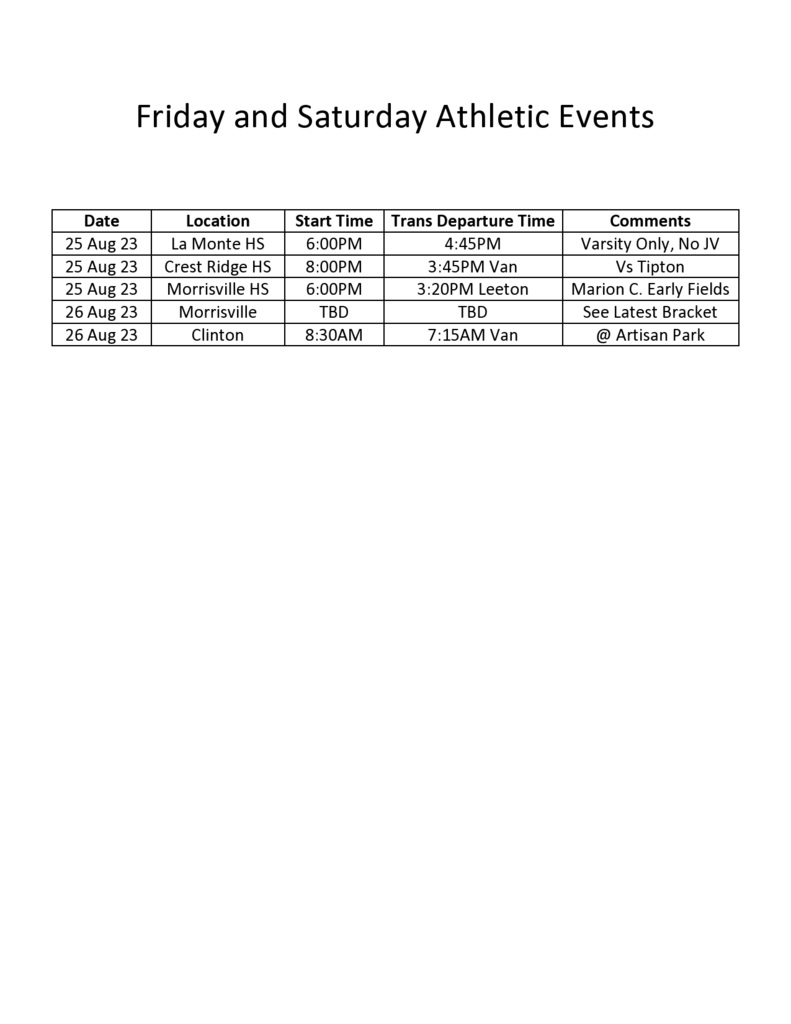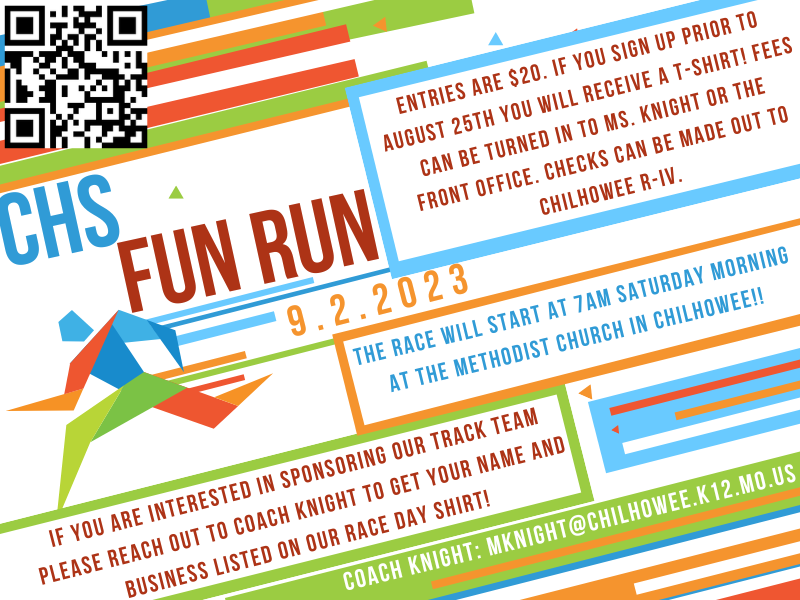 Thank you so much to all of you that have already returned your back to school paperwork. We really appreciate it! Chilhowee Parent Teacher Organization has agreed to sponsor a drawing for a $25 Wal-mart gift card. Monday afternoon we will put every family that has completed paperwork into a drawing and 2 families will win a gift card.

🏈Attention: The Varsity Football game Friday at Crest Ridge versus Tipton has been moved to 8:00PM due to expected temperatures. Varsity boys will report to Crest Ridge right after school for pre-game planning. Transportation will be provided by the school to Crest Ridge. As a reminder, parents are expected to pick up players after game.

Varsity Volleyball travels to Drexel HS tonight for a preseason jamboree. Chilhowee plays at 5:00pm and 6:00pm. Bus departs at 3:20pm. Good luck girls and let's have a great season!

Mrs. Askew's class did a project called, "Working together vs working alone."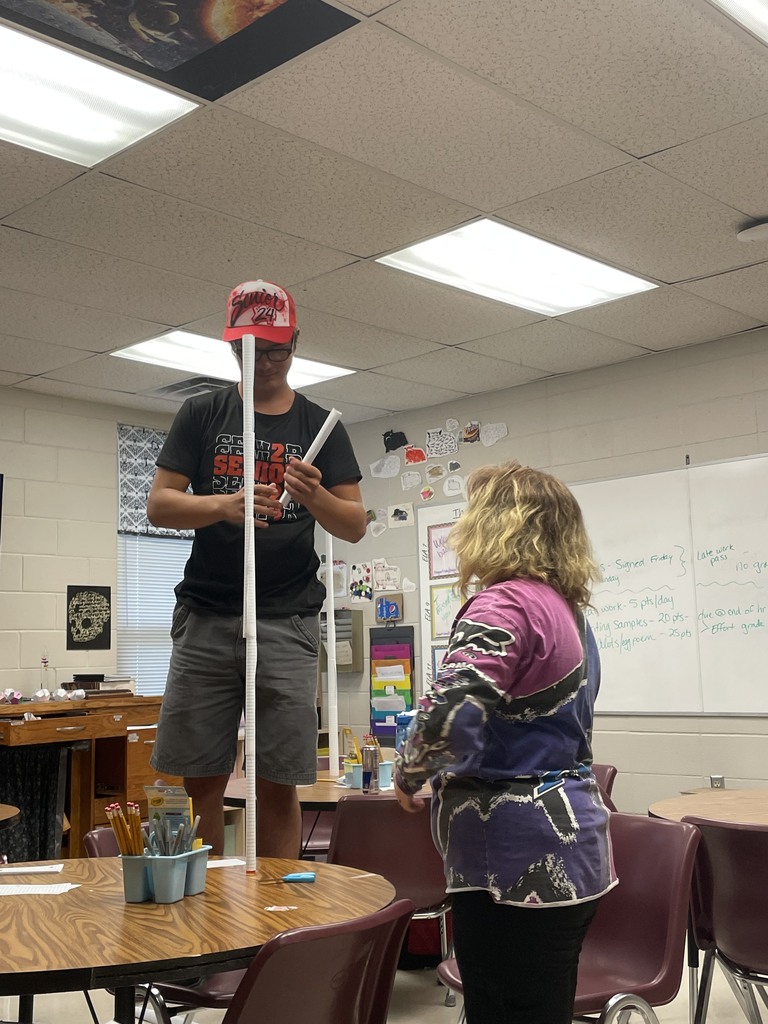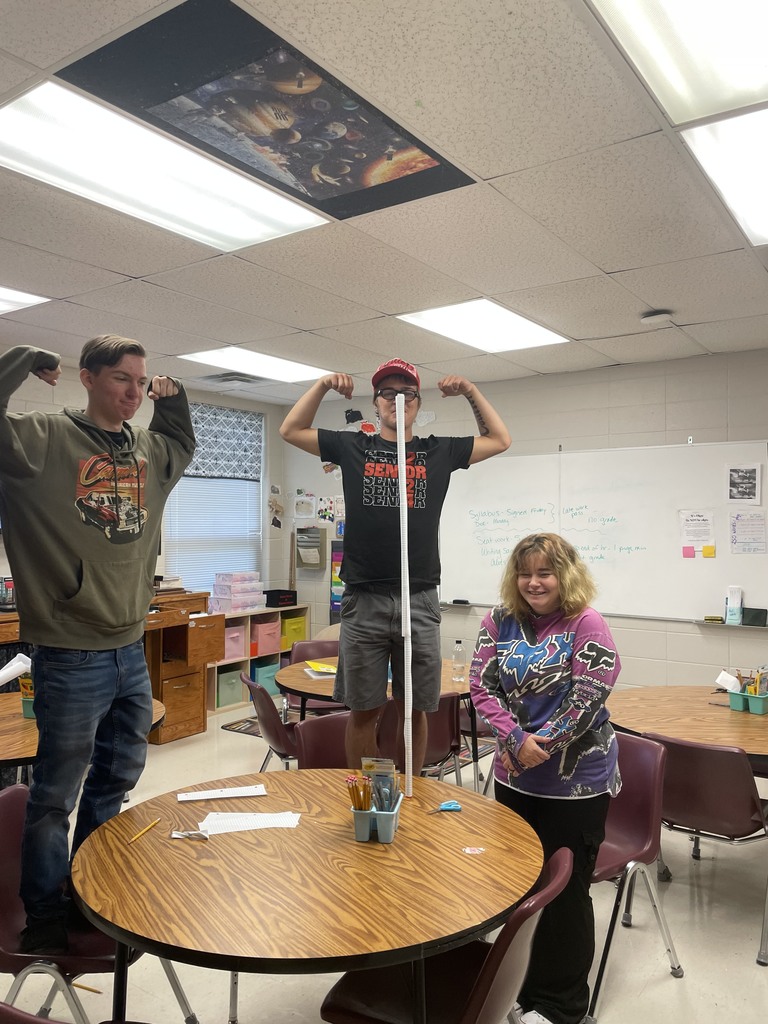 Due to the excessive heat, the Softball Tournament at Morrisville has changed. Leeton now plays at 6:00PM versus Sherwood. Bus departs at 3:20pm from Leeton. This is the updated bracket.