Students interested in a Letter Jacket? See image for details.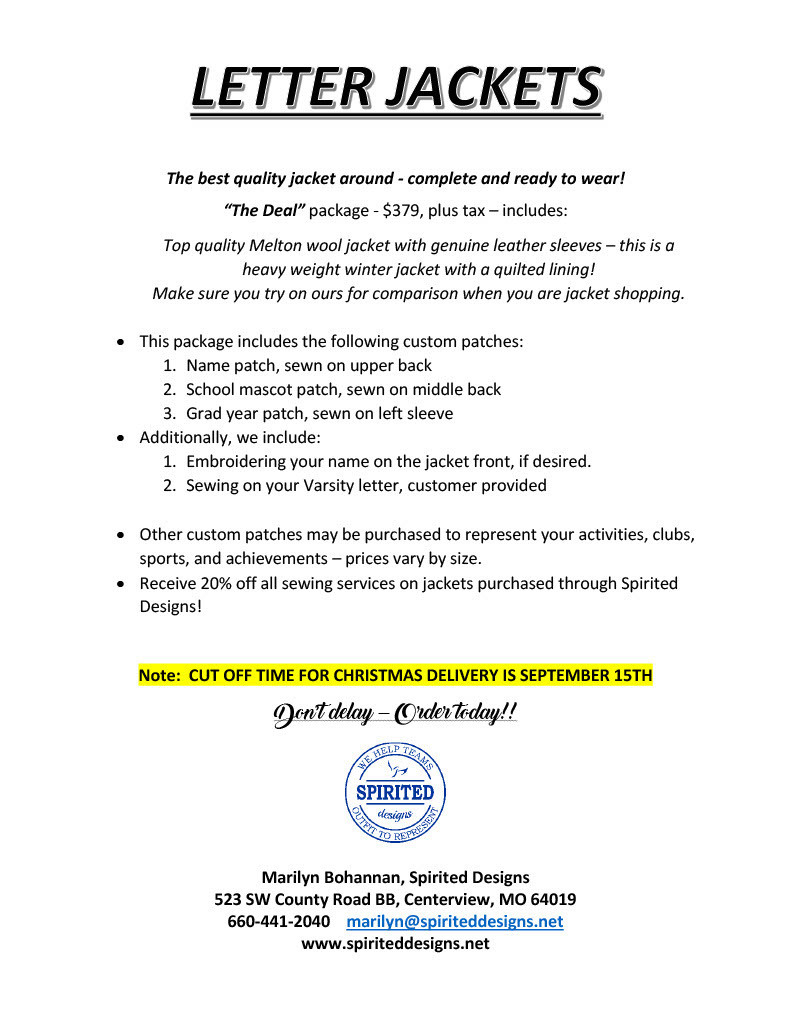 We cannot wait to see everyone tomorrow, Thursday, August 18th, from 4:30 - 6:30 p.m. for our Back to School Bash. Also, as a reminder, as school begins on Monday, August 22nd: All students will be entering the building through the main entrance door. Only preschool parents should park in the parking lot and escort their child(ren) into the building using the gym doors. K-6th graders will be eating breakfast in their classrooms. 7th-12th graders will be eating breakfast in the cafeteria. All students who enter the building after 7:50 am will be counted as tardy. The school doors will open at 7:35 am. We hope to see everyone soon!

Attention 6th Grade Girls! Due to low numbers of JH players, 6th Grade girls are invited to join JH Volleyball. If you are interested, please show up at the next practice, August 18th at 6:00AM-7:15AM. It will be very important to start working your physicals now if you plan on joining! Contact Coach Thornley for more details at 660-678-4511.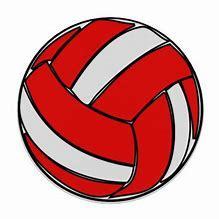 JH Football Practice at Crest Ridge starts today. Practice is from 3:45PM-5:45PM. Transportation to and from Crest Ridge is the responsibility of the parents when school is out of session. All players must have Sports Physicals and Annual MSHSAA Preparticipation Forms turned into Chilhowee School prior to the first practice to be eligible.

JH Sports practices start Monday August 15th. JH Football and JH Volleyball players must have a physical, to include the MSHSAA Preparticipation forms turned in to be eligible to practice. If you have not done so already, please have Volleyball players bring the correct documentation to the first practice or to the school on Monday. JH Football players, please turn your proper documentation into the Chilhowee School, and we will route it to Crest Ridge prior to the first practice.

With Fall Sports, Varsity Volleyball and Football practices starting today, all physicals are due. Please turn in all physicals and MSHAA Annual Preparticipation documents to the school to be eligible for practices. Junior High's deadline is August 15th. With limited practice days prior to the first contest, not doing so could affect your eligibility to play by not meeting the 14-day conditioning MSHSAA by-law.

7th-12th grade Agricultural students and families are invited to the Chilhowee FFA's Back-To-School Bonanza on Wednesday, August 10th at 5:00 p.m.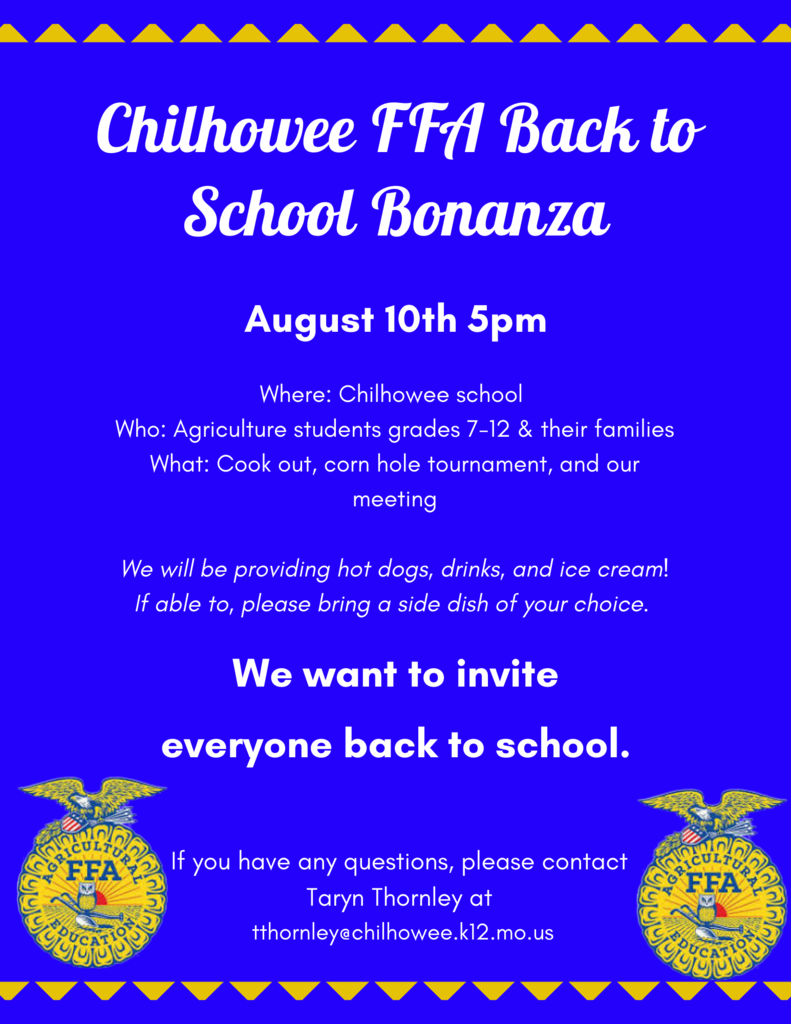 Attention Junior High volleyball players: Practice will begin Monday, August 15. Practice will be held from 6-7:15 am the first week and from 6-7 am the remainder of the season. Please be sure to turn an up-to-date physical form into the school by the first day of practice.

Welcome back, Chilhowee R-IV School District Staff. We are excited to begin another school year with our students, and we look forward to seeing all students, parents, and community members soon! Welcome back, everyone!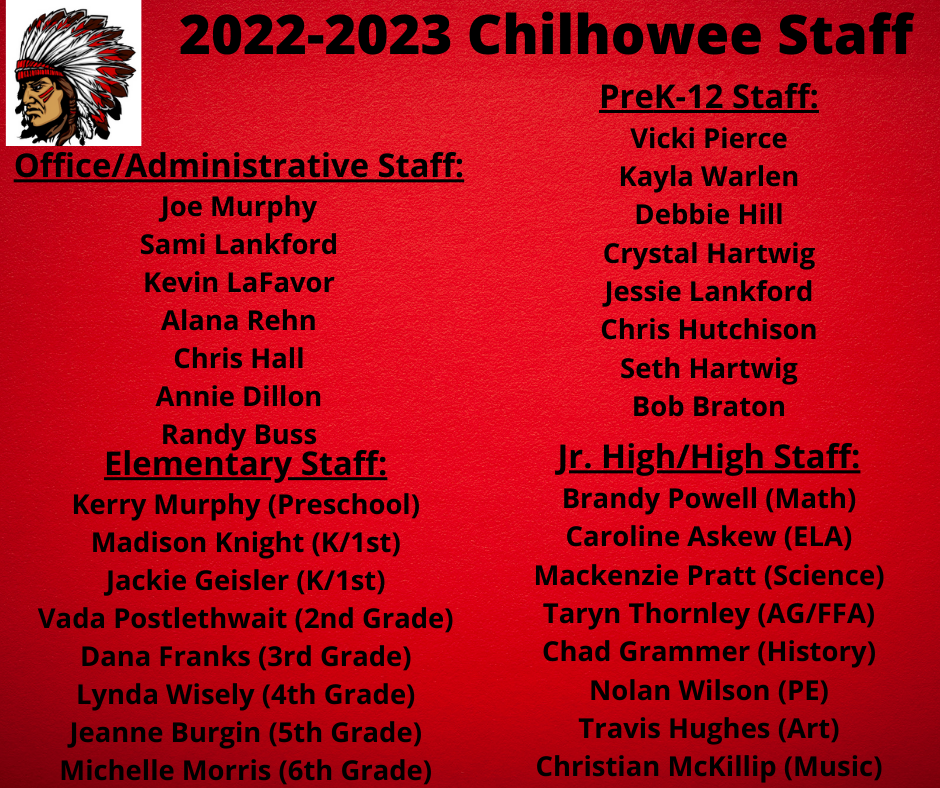 All 9th - 12th-grade girls interested in playing volleyball this year will need to be at our first practice on Monday, August 8th, from 3:45 p.m. - 5:45 p.m. Please ensure you are dressed and ready to warm up promptly at 3:45 p.m.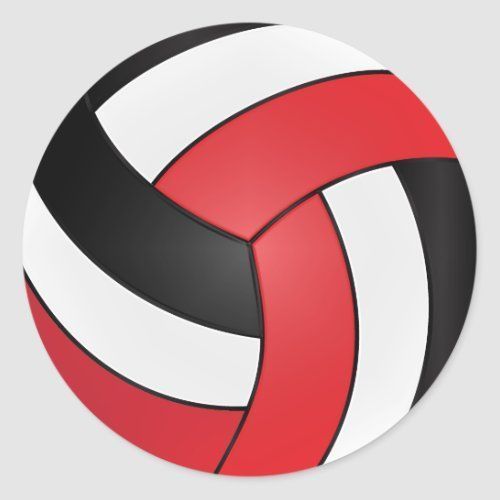 Here is another copy of our 2022-2023 Supply List. Do not forget that this is Tax-Free weekend, so now is the perfect time to get those supplies!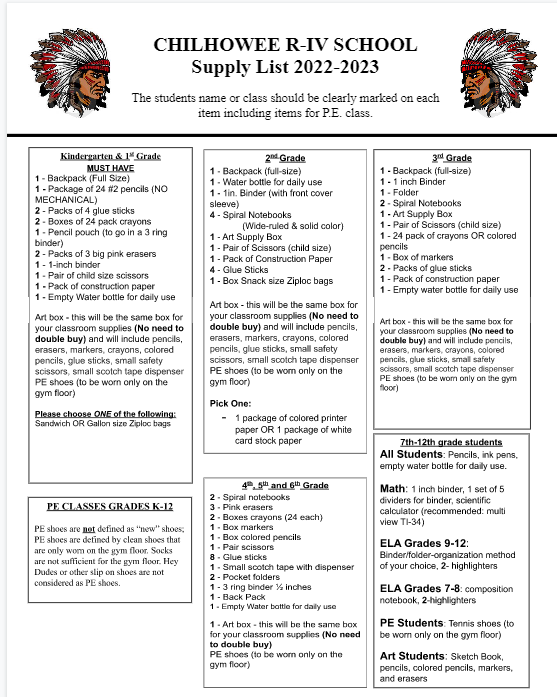 On August 10th at 5 pm, Chilhowee FFA wanted to welcome everyone back to school. We are having a cookout, cornhole tournament, and meeting. Agriculture students 7-12 grade and their families are invited. Hot dogs, drinks, and ice cream will be provided. Feel free to bring a side of your choice. If you have any questions, please contact Taryn Thornley at
tthornley@chilhowee.k12.mo.us

Mark your calendars for our Back to School Bash on Thursday, August 18th, from 4:30 p.m. - 6:30 p.m. This will be a time for students to get their schedules and lockers, meet their teachers, and for elementary parents to sign up for parent/teacher conferences. Also, an athletics meeting will occur at 6:30 p.m. in the gym. We hope to see everyone at our Back to School Bash!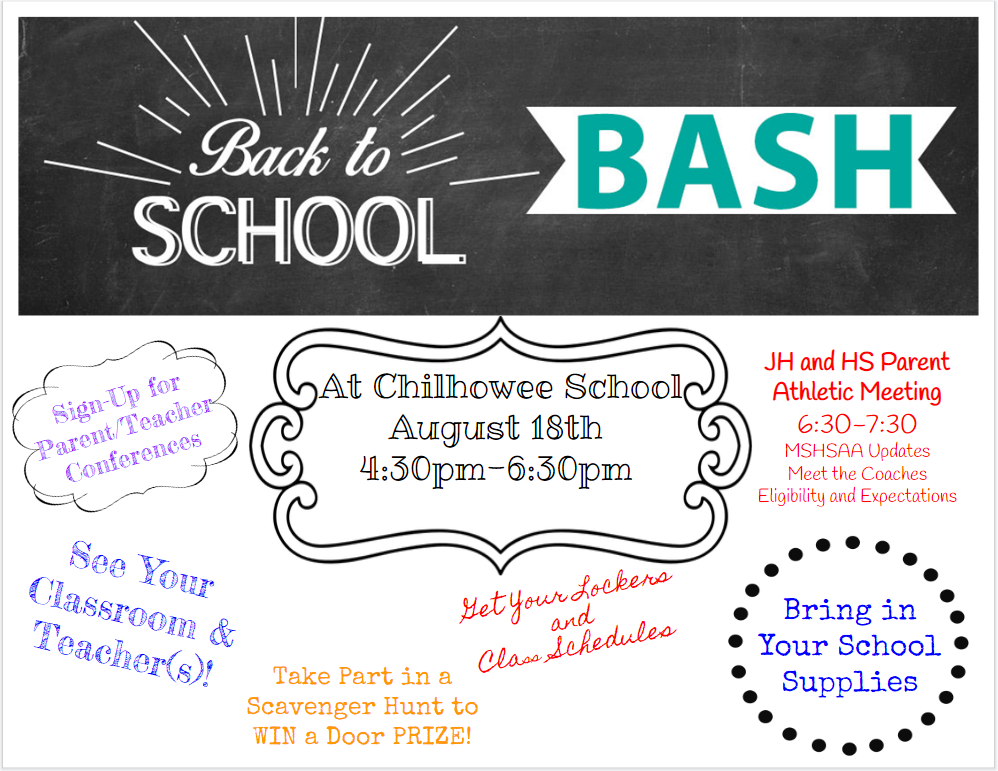 Crest Ridge w/ Chilhowee football practices are starting soon! Varsity starts August 8th and JH August 15th. Practice times will start at 3:45PM. It is crucial that sports physicals are turned in by the start dates to be eligible to practice. The physicals should be turned into our Chilhowee school and will be routed to Crest Ridge once validated.

Attention Junior High volleyball players: Practice will begin August 15. We will hold morning practices from 6-7:15 am the week of August 15th and will shorten them to 6-7 am once school starts on August 22nd. Please email coach Taryn Thornley at
tthornley@chilhowee.k12.mo.us
if you have any questions. Looking forward to a great season!

Reminder, a completed and valid sports physical must be turned into the school prior to any student participating in practices or games. A valid sports physical consists of a physicians verified and signed sports physical and the MSHSAA annual preparticipation forms. Varsity practices will start August 8th for football and volleyball. Having physicals in place and being able to practice are crucial to meet the 14-day conditioning requirement prior to playing in a contest. JH practices will start August 15th.

For the parents of student athletes, MSHSAA's parent/guardian guide to concussions can be located on the school's website under the document tab and physical folder. By reviewing this guide, you will meet the requirement of concussion protocols when you sign the Annual Preparticipation concussion portion of the sports physicals.

Reminder, JH and Varsity Football Parent meeting tonight at Crest Ridge, 7:00PM. Please try to attend, if possible, to find out season information and meet the new Head Coach.

🏈 Attention parents! 🏈 Chilhowee K-6 students interested in Youth Football have been officially invited to play flag and tackle football with Crest Ridge as a benefit of our continued cooperative sponsorship for football. If you have any questions. your point of contact is Janae Brant and can be reached at
janae@branthomes.net
or call/text 660-238-4382.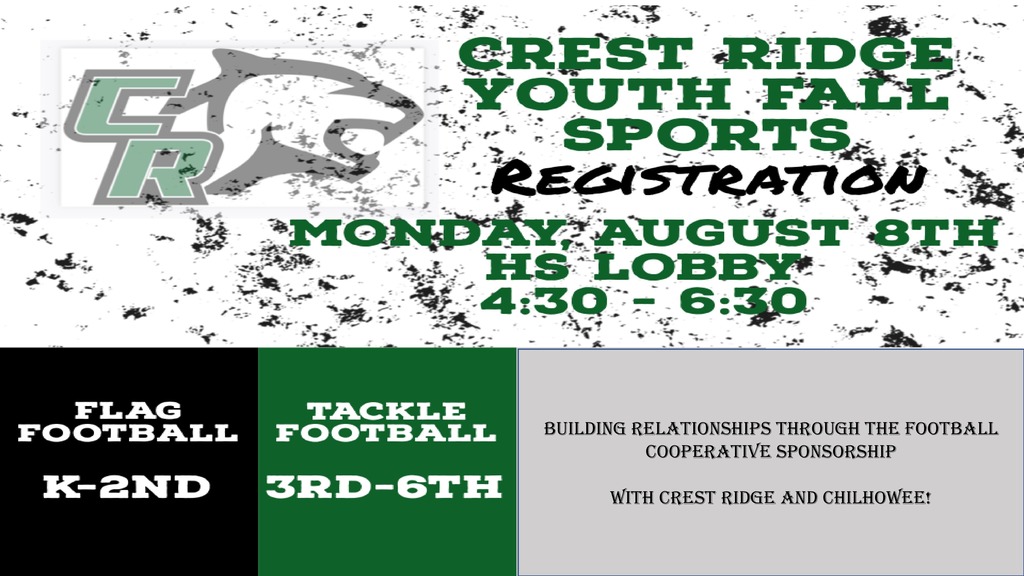 Calling all Freshmen - Senior girls interested in playing Varsity Volleyball this fall. We will have a "mini camp" THIS Friday, July 29th, from 3:00 p.m. - 5:30 in the Chilhowee gym. Please show up ready to practice/play with your tennis shoes and kneepads. Our first practice will be Monday, August 8th, from 3:45-5:45 at the school, and we will be practicing every day Monday - Friday at that time, so please plan accordingly, as you will need to be at every practice to be eligible to play in the first game on August 26th. We hope to see everyone on Friday!