There will be a Booster Club meeting on Monday, July 11th at 6:30 pm. The meeting will be held in the cafeteria. We hope to see you there! Have a great Summer!!

Golden Valley Memorial Healthcare in Clinton is offering free sports physicals from July 1-31. You can call 660.890.7300 to schedule an appointment or visit their Walk-in Clinic. The hours to walk-in are: Monday-Thursday: 8 a.m.-6:45 p.m. Friday-Sunday: 8 a.m.-4:45 p.m.

2022-2023 Sports Physical forms can be found on the school website, under the Documents Tab, in the Physical Folder. If your child has a current 2021 (typically good for 2 years) physical on file, the MSHSAA Preparticipation Annual Requirements are required to span the gap to be valid for 2022-2023. 2020 physicals will expire this year. Students playing Fall Sports should make physicals a priority to be eligible to participate in practices starting August 8th.

There will be summer weights/open gym on Monday, June 20th from 3-5PM. Then there is a break in the action due to gym floor refinishing and our summer dead period which runs from June 22nd - July 5th. The weights/open gyms will pick up again on July 6th from 4-6PM. Let's finish the first session strong on Monday! To date, we have had 25 different students utilizing this program so far!

🚨 REMINDER 🚨 No weights/open gym tomorrow morning June 10th. Schedule for next week is Monday 3PM-5PM, Wednesday 4PM-6PM, and Friday 6-8AM.
Anyone 18 years old or younger EATS FREE!



The Lions All Star game is happening Saturday, June 4th, at Lafayette Co C-1 High School (East gym) in Higginsville. Coach Grammer, Tanner Anstine and Tyler Bentley are participating in the event. The girls game tips off at 6:00PM followed by boys. Admission is $5. Broadcast information will be shared tomorrow prior to the event.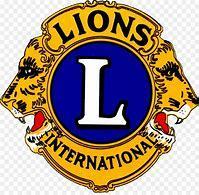 Great showing today for weights and open gym. 19 students participated, 23% of the 7th-12th grade student body. Proud of our Chilhowee Indian Culture!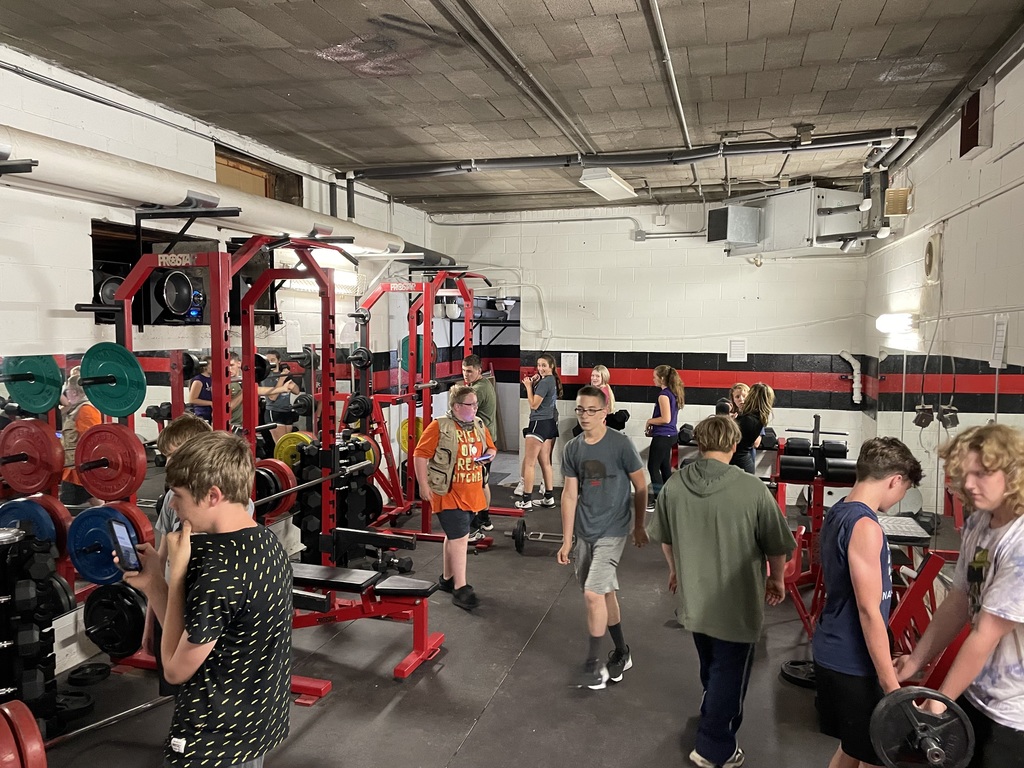 First summer contact day for Varsity Lady Indian Basketball starts tonight (June 1st) from 6:30pm-8:00pm. Please spread the word and remind your teammates.
🚨 REMINDER 🚨 Summer weights/open gym FOR ALL SPORTS, Starts tomorrow. 4-6 PM for grades 7th-12th. Schedule will be Monday and Friday 6-8 AM Wednesdays 4-6 PM

What an awesome experience for the Chilhowee Lady Indians. Thank you Neosho Community College for holding a satellite basketball camp for our girls! From skills training and play maker techniques to life lessons and advice, it was a great 2 days!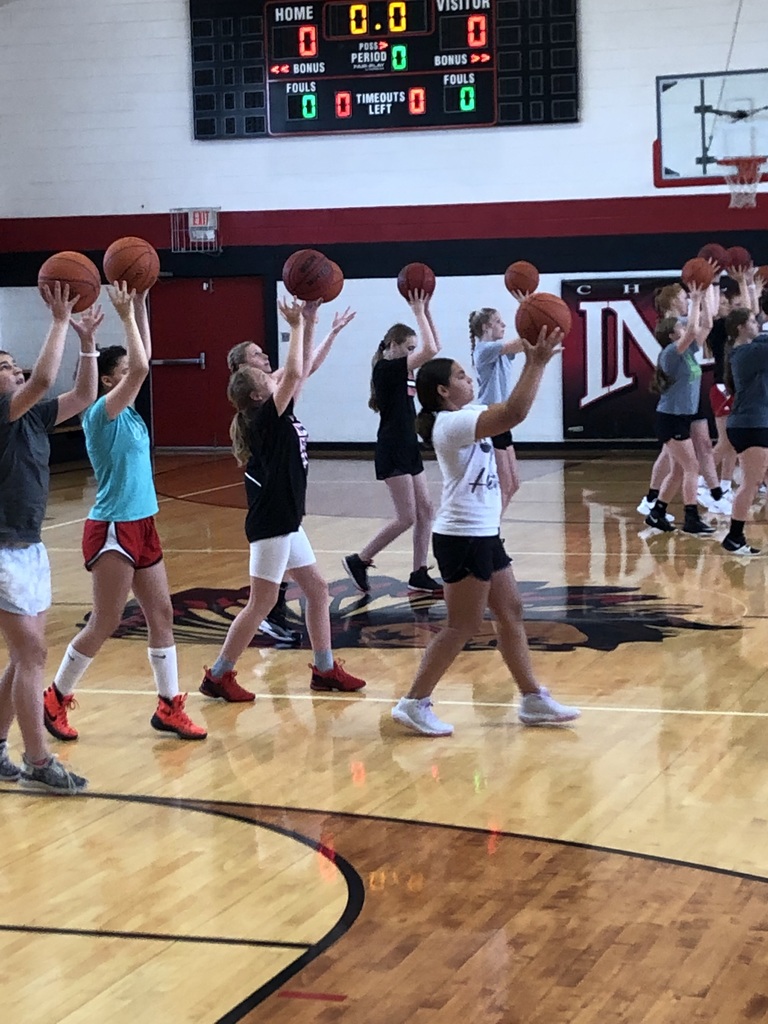 Lady Indian Basketball Camp in full swing! Lots of smiles, lots of hard work, and tons of learning! Thank you, Neosho Community College, for this awesome opportunity! Second day starts at 9:00AM, with an 8:45AM showtime for players on Monday, May 30th. Lunch will be provided for players at 12:00PM, with a 5:00PM Camp Closing. #LadyIndianCulture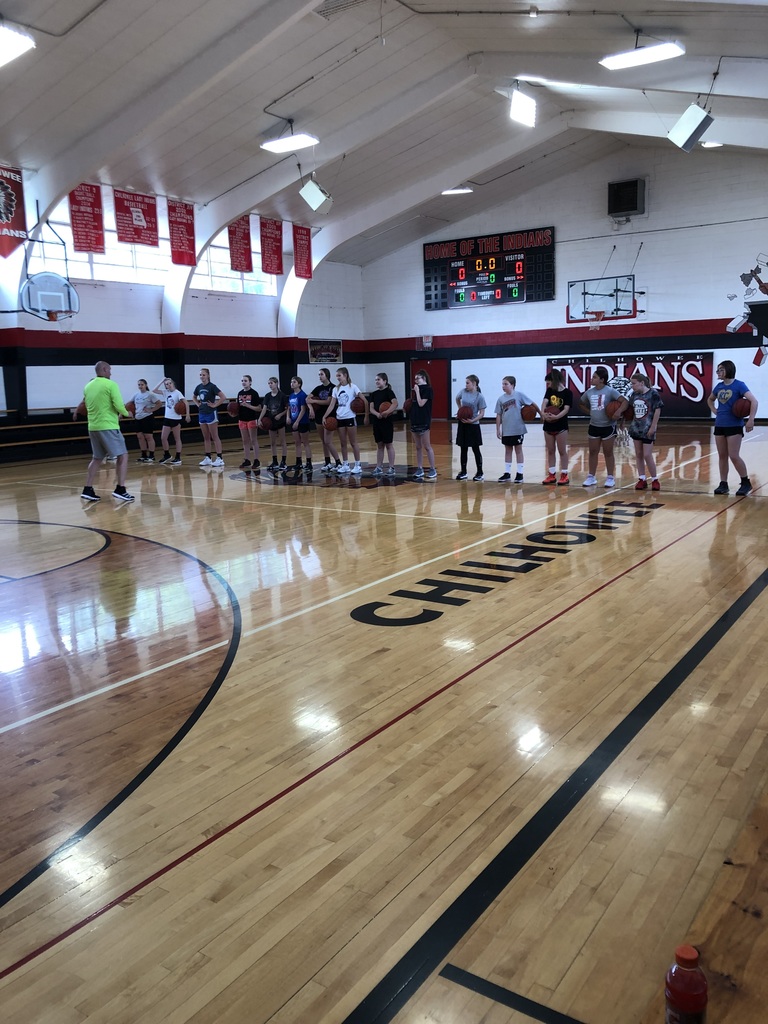 The Lady Indian Basketball Camp is today, Sunday May 29th! It kicks off at 5:00PM and lasts until 8:00PM. Please wear athletic shorts and an appropriate T-Shirt with gym shoes. No street shoes are allowed. Showtime for players is 4:45PM in the gym! We have 18 girls signed up and the college coaches are excited to get to work!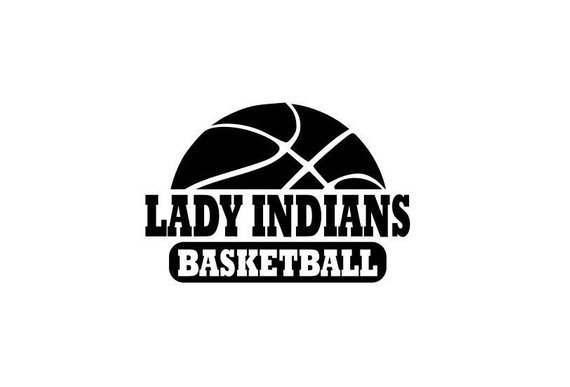 Chilhowee Families: We do not intend to allow the rain to spoil our School Picnic. Come join us in celebrating our last day of school. The Johnson County Cattlemen's Association has the grill hot and ready. We may be indoors, but the food and family togetherness is still on as scheduled. Please join us at 11:30AM today.

Please don't forget to sign up your 5th-11th grade girls if you want them to attend the Chilhowee Girls Basketball Camp hosted by Neosho College on May 29th and 30th! Sign-up and payment are due by this Thursday, May 26th. If paying by check, make checks payable to Randy Buss. Sign up and pay at the school's main office. Use link for details.
https://drive.google.com/file/d/1Xy29PyGl84mA1KAEDOfr3t3uKHlDBoa-/view?usp=sharing

Reminder, sign up and payment for the Chilhowee Girls Basketball Camp is due by May 26th. Please make checks payable to Randy Buss, cash is ok also. The collection point is at the main office.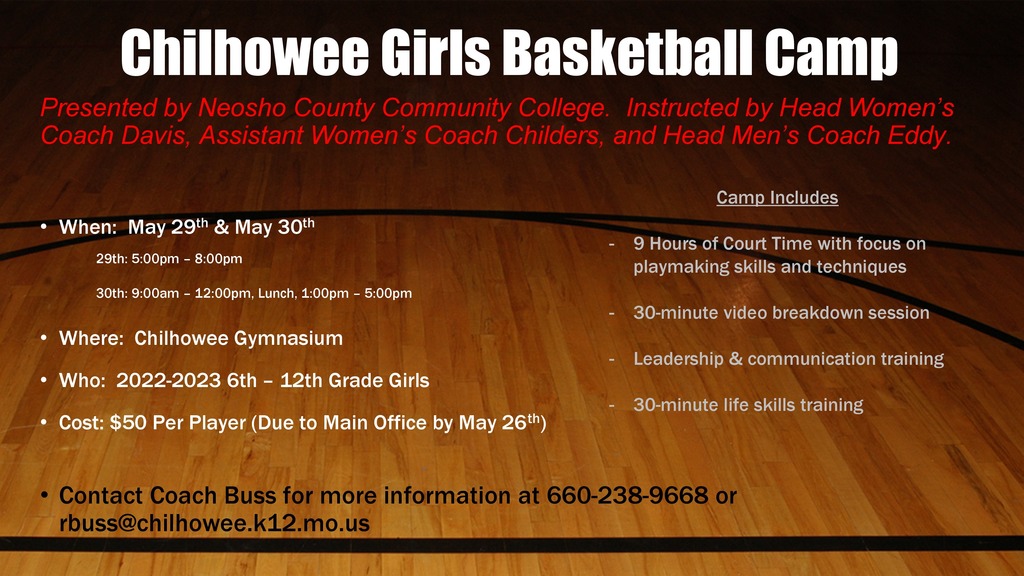 5/14, Best of luck today to Freshman Haley Lankford at Track and Field Sectionals. Haley is representing Chilhowee in the 400M Sprint at West Platte High School in Weston Missouri! We are proud of you!
Congratulations to our May Artists of the Month!