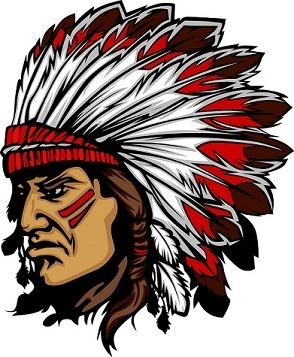 December Board Meeting
Troy Marnholtz
Thursday, December 19, 2019
The Board of Education met last night for the regular scheduled board meeting. The meeting was called to order at 7:00 pm. The board members present at the meeting were: Chris Postlethwait, Dan Malott, Tim Miller, Wendell Jackson, and Trina Anstine. The board heard the financial report from Mr. Marnholtz. In the report, the funds from November were discussed. The district started the month with $819,081.01 the district received $144,142.65 and expended $206,701.93. The district closed November with $756,521.73.
The board approved the consent agenda, which included approving the minutes from the November meeting and paying all the bills for December. The contract with Crain Pest was renewed for the upcoming year.
The board heard from Mr. Murphy on current items occurring in the building which included the attendance for November and student enrollment figures. The Grandparents day was a big success with over 80 grandparents in attendance. The winter program was a success for Mr. McKillip and the students singing and playing in the band. The art students did a wonderful job with the decorations.
Mr Marnholtz updated the board on legislative issues that have been filed as well as the food service information. The district has seen an increase in students participating in the lunch program due to the new options from Thrive.
During the New business portion of the meeting, the board took the following actions:
The board approved Miranda Heaper as the district applicant for the John T. Belcher Scholarship through the MSBA. This is a statewide competitive scholarship.
The board approved January 15, 2020 for the CSIP meeting. The meeting will start at 6:00 pm prior to the regular monthly meeting of the board.
The board heard from Mr. Marnholtz and Mr. Murphy on current staffing numbers. The information presented was for board consideration during the budgeting process for the 2020-2021 budget.
The board heard from Mr. Marnholtz on the options received from Gator Graphics for updating the street sign in front of the building, options for an awning over the Main building entrance, new lettering on the front of the building, and new banners in the gymnasium. The board approved the replacement of the current street sign with an electronic banner sign, adding the new awning to the front entrance, adding the new lettering and logo onto the new addition, and replacing all the banners in the gymnasium.
The board moved to Executive session per RSMO 610.021 (3), (6).
During the executive session the board accepted the resignation of Mr. Marnholtz for the 2020-2021 school year effective June 30, 2020. Mr. Marnholtz has accepted a new position in the Warrensburg School District.
The meeting was adjourned at 8:10 pm